Enhancing
Quality of Life
in Broussard

Last June, the City of Broussard embarked on a multi-day "charrette" bringing together residents and the many other stakeholders interested in creating a plan for Broussard's Downtown and Main Street Corridor reconstruction.
After working closely with the City for the past six months, the consulting team is excited to release the complete "City of Broussard Main Street Corridor Master Plan".  This document illustrates the vision for the Downtown and Main Street Corridor, charting a course for the many decisions that are still to come as we implement the plan.
Join us on the evening of March 2 at 5:30PM, at the Ballroom of Broussard, where B&A's team lead Geoff Dyer will present the plan and answer any questions that arise. 
City of Broussard
Downtown Master Plan

The City of Broussard, with assistance from the Lafayette Economic Development Authority (LEDA), has engaged the services of B&A Planning Group to coordinate a charrette for developing a master plan for Broussard's Main Street and historic downtown.
A charrette is an intensive, interdisciplinary, and publicly inclusive design session that works onsite with public officials, consultants, stakeholders, landowners, and the public to produce a vision for development. This public planning process took place June 3-6 and included two public meetings.
---
 "Broussard has experienced rapid population and development growth in the last decade, and our downtown is an important part of sustainable growth." says Broussard Mayor Ray Bourque. "Improving our historic downtown will attract businesses to our city center, stimulating the economy and enhancing the quality of life for our residents. We value the input from our community, and I hope our citizens will join us in this envisioning process."  says LEDA President and CEO Gregg Gothreaux.
---
Leading the team for this charrette was urban designer Geoff Dyer, who was previously the first Director of Design and subsequent CEO for Lafayette's Downtown Development Authority, where he continues to finalize a downtown master plan along with the recent completion of a master plan for Lafayette's Oil Center.
---
"With the experience of working and previously residing in Acadiana, I have an intimate connection with the area and look forward to contributing to Broussard's growth," says Dyer.

Monday, March 2, 2020 at 5:30PM
The Ballroom of Broussard
405 Albertson Parkway
Broussard, 70518 United States + Google Map
Get in Touch
Questions or comments about the charrette process or feedback for the Downtown Master Plan to consider? Reach out to us and we'd love to chat.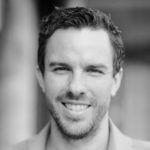 ---
Geoff is the team lead for the charrette and was previously the first Director of Design and subsequent CEO for Lafayette's Downtown Development Authority.